Bio Fluid Mechanics (MTR003)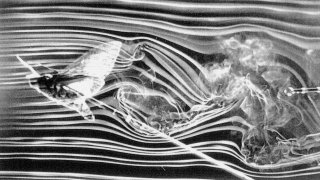 This is a taught course aimed at PhD students, although it also serves as background for a Masters course. It consists of 20 lectures in the Easter term. The lectures take place at 2.00 and 3.00 on Tuesdays, starting 19th January. There will be a 10minute interval at roughly 2.50. The course is simultaneously viewable at Imperial College London, Bath, Bristol, Warwick and Oxford, due to the wonders of technology. The lectures will be given in room 6M42 in the Huxley building at Imperial College. For details of other TCC courses see the Taught Course Centre website

This page is under development and will change as the course progresses. I shall try to put suitable material for each lecture on the site at least 30mins before each lecture.

<!h1 Despite my enquiry last week, the lecture times will stay as they were, as there is no longer demand for a change <!h1 Note: The Pictures directory has been updated.

Click on the topics below to view or print files of the course material. If you are unable to access any of the files mail me.

<!h3 Questionnaire and exercises <!Please have a go at the two short questions iand questionnaire on <!this sheet.Topics to be covered

Haemodynamics: Blood flow in the macrocirculation
Animal locomotion: swimming and flying; low and high Reynolds numbers. <!img align=left src="smktrail.jpg" alt="">
Bioconvection: swimming microorganisms can lead to unstable density stratifications and resultant convection.
Typical exam questions and Examples Class

As discussed, here is a sheet of possible exam-level questions on the course. A problems class will be held on Friday 13 May in room 658, starting at 11. Anything pertinent to the course can be discussed - let me know if there's any specific thing you wish me to prepare. JM

Lectures

See also the directory of supplementary material Pictures.

Lecture 1: Overview of course: swimming, flying, bioconvection, blood flow. See the files in Pictures.
Lecture 2: Motion through fluids at high and low Reynolds numbers. Ths scallop theorem.
Lecture 3 Tues Jan 25 2.00 Low Reynolds number swimming I. Resistive force theory, and
Lecture 4 Tues Jan 25 3.00 Low Reynolds number swimming II. Motion of a wavy flagellum. See this animation Introduction to Ciliar motion.
Lectures 5,6 Tues Feb 1: Swimming of a flexible sheet
Lectures 7,8 Tues Feb 8: Small amplitude swimming of slender fish
Lectures 9,10 Tues Feb 15: The bird and the bees - flying. (We probably won't cover all this material today.)
Lectures 11-12: Tues Feb 22. We will conclude last week's discussion on insect flight and then begin Bioconvection - large scale motions caused by swimming microorganisms. Without gyrotaxis.
<!A HREF="lec1013.pdf"Lecture 13 <!Tues March 1st. Blood flow: Pulse propagation in arteries. 1-D theories and Womersley-like flows.
Lecture 13 Bioconvection with gyrotaxis
Lecture 14 (seminar style) Pulsatile flow in a straight artery,
Lecture 15 Tues March 8th. Blood flow: Pulse propagation in arteries. 1-D theories.
Lecture 16 Tues March 8th Introduction to flow in curved arteries - derivation of the Dean equations
Lecture 17 Tues March 15th Solution od the Dean equations.
Lecture 18 (Seminar style) Non-planar curvature; effects of scale and size. We first model flow in a three-dimensionally curved artery as a poriton of a helix.
The last lecture, planned for March 22nd, will not take place, owing to industrial action by UCU. It is also outside of term in some of the TCC institutions. An examples class, also planned for that day, will be postponed to a mutually convenient occasion. If you have not received an e-mail about this but wish to attend such a class, please get in touch with me. I hope you have enjoyed the course. Jonathan Mestel <!A HREF="lec1019.pdf"Lecture 19:/A Entrance lengths and %decay rates.